My Team
As a financial advisor for Northwestern Mutual, I am committed to helping my clients, whether they are concerned for their own financial needs or those of their family or business. I don't do it alone. With the support of a dedicated staff, we stand committed to providing you the best client service possible. If you have a problem or need assistance at any time, please let us know.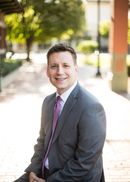 Chad William Lahnum, RICP®
Director of Planning
Office 217-793-3900

After graduating from the University of Illinois in 2004 with a Bachelor's Degree in Finance, Chad immediately obtained his Health and Life License and began working as a Financial Representative for Northwestern Mutual.  After becoming investment licensed, Chad transitioned into the role of Investment Specialist in 2007. In this position, Chad consulted with many of the Representatives in his office, helping them create financial solutions for their clients. Currently, as Director of Advance Financial Planning for Brent Shunk, Chad aids Brent in the delivering of financial products and services to his clients on a daily basis.
Chad and his wife, Stephanie, live in Springfield and have three children, Avery, Chase, and Ellie.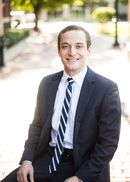 Matthew John Snodgrass
Director of Investment Operations
Office 217-793-3900

A native of Chapin, Illinois, Matthew joined Northwestern Mutual as a Financial Representative Intern in 2009, while a senior at Truman State University. He became a full-time Financial Representative upon graduating from college with a Bachelor of Science in Business Finance in 2010. After two years working as the Director of Major and Planned Giving at MacMurray College in Jacksonville, he joined Brent Shunk's team in 2014 as the Director of Investment Operations, working with clients to implement the investment solutions in their financial plans.
Matt enjoys reading, traveling, and backpacking. He lives in Jacksonville with his wife, Allie, and have a baby due in December.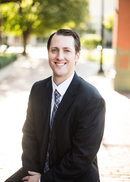 Christopher M Lawson
Associate Financial Representative
Office 217-793-3900

After graduating from Lincoln Christian University in 2012 with a Bachelor's Degree in Business Administration, Chris worked at Country Financial for two and a half years as a Claims Associate. Chris joined Brent Shunk's team in February of 2015. As an Associate Financial Representative, Chris assists clients in implementing their insurance needs inside their financial plans, and provides the best client service possible.
Chris enjoys spending time with his family, watching college basketball, and cheering for the St. Louis Cardinals. Chris and his wife, Sarah, live in Chatham and have a one son, Brooks.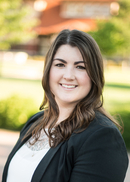 Kaitlyn Noland, M.S.
Director of Marketing
Office 217-793-3900

Since graduating with her Master's in Communication from Ilinois State University, Katie joined the team as Director of Marketing and Associate Financial Representative. With a backround in non-profit marketing, public relations and design, Katie was excited for a change of pace working in the financial industry. As Director of Marketing, Katie ensures tasks are completed, cases are closing and the team is prepared in every aspect. She is also the first member you will speak to if calling the Shunk Office.
Katie enjoys reading, decorating, traveling and spending time with family, friends and her German Shephard, Coda. Katie currently resides in Waverly, IL with her boyfriend, Lenny.